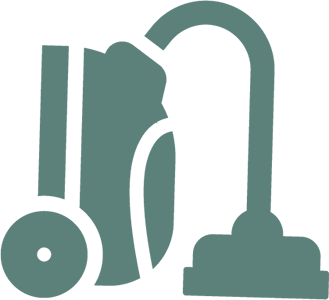 Spring Cleaning South East London
If your property requires a deep clean or maybe just spring cleaning in South East London, then get in touch. All our spring cleaning services are professional and affordable. We have over 20 years of experience in quality cleaning and we pride ourselves on our superior customer service. Furthermore, we offer a wide range of other services including house clearances, full house window cleaning, conservatory cleaning, carpet cleaning and more. So, for a one-stop-shop for all your cleaning needs including deep cleaning and spring cleaning, just get in touch. 
The term spring cleaning has historic origins where, after a winter spent indoors, people would freshen their homes ready for spring. Today, spring cleaning has become far more routine, with households carrying out a routine spring clean 2-4 times a year. Meanwhile, businesses typically require more frequent cleaning due to higher foot traffic. Not to mention, some aspects of a spring clean are carried out as part of general daily and weekly upkeep. A spring clean includes:
Our spring cleans and deep cleans are available throughout the many Boroughs of South East London. Some of the areas we service include Forest Hill, Hither Green, Blackheath, East Dulwich, Brockley, Bromley, Surrey Quay, Camberwell, Hayes, Woolwich, Lee and all surrounding areas. So, no matter where you reside we will have a local cleaner ready to attend to your cleaning requirements.
As the name would suggest, deep cleans are comprehensive and get into all those rarely touched areas of your home or property. Deep cleaning is designed to eradicate dirt and grime from all those areas you really see, such as behind appliances, ovens, blinds, shades, switches, tiles, cupboards and more. Additionally, a deep clean will include all the standard procedures that we implement as part of our general cleaning services too. So, whether you need your kitchen, bathroom or your entire home or business deep cleaned, we can help. A deep clean includes:
Our team can work with tenants, private landlords, housing associations and letting agencies to provide reliable and thorough end of tenancy cleaning. Additionally, Selclene Southeast is a one-stop-shop, offering everything from oven cleaning through to laundry services. So, there is no need to waste time sourcing multiple contractors. Our cleaners will get your rented property deep cleaned, ship-shape and ready for its next occupants in no time. Moreover, we will do so at highly competitive rates! So, whether you need private cleaning or commercial cleaning for your property, call our team today.
We conduct builders cleans for private and business premises that have had construction work carried out. If you have fitted a new floor, kitchen, bathroom or any other installation, then chances are there is a mess to be tackled. We are the cleaning subcontractor of choice for builders and other tradesmen throughout South East London. Stepping up to the plate once your task is complete, to carry out thorough and affordable post-construction cleaning.
We can also provide pressure washing for decking, patios, driveways or concrete areas. So, if your outdoor space has become dirty, slippery or has a build-up of debris, we can use our powerful jet washers to blast through the dirt and restore order. Thus, making your garden or communal grounds an enjoyable place to spend your time once again.
Contact Selclene South East
Contact Selclene Southeast today to schedule your deep clean or spring clean in South East London. We are based in Hither Green and our reliable local cleaners can cover all South East London Boroughs including Blackheath, Hither Green, Lee, Greenwich, Brockley, Hayes and beyond. We look forward to meeting you.