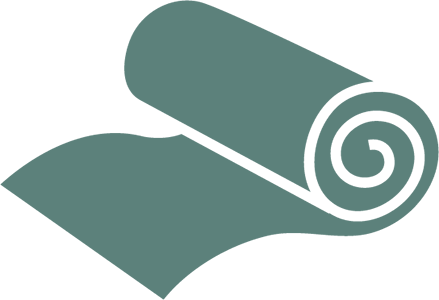 Carpet Cleaning South East London
Either as a part of a cleaning package or as a stand-alone service, we can provide carpet cleaning in South East London. We can tackle a single room or provide carpet cleaning from top to bottom for a fresh floor throughout your home or business. Not to mention, we have the manpower required to complete carpet cleaning for one or multiple properties and can travel throughout South East London in order to accommodate your requirements. Our services are very affordable, and our team of carpet cleaners are highly experienced and qualified individuals. 
Give us a call to arrange carpet cleaning in South East London today.
If you are looking for carpet cleaning for your property based anywhere in South East London, then look no further than Selclene Southeast. We have a bank of local cleaners ready to clean even the dirtiest of carpets throughout the area. As well as Hither Green, the areas we cover include, but are not limited to, Brockley, East Dulwich, Lee, Bromley, West Norwood, Blackheath, Forest Hill, Beckenham, Sydenham and beyond.
Vacuuming is a service that we provide as part of our domestic cleaning packages. However, it is also important to vacuum before carrying out carpet cleaning. This is because vacuuming removes any loose debris from the carpeted area. As a result, there will be no residual dirt and dust in the carpet fibres that may otherwise compromise the shampooing stage. Vacuuming is, therefore, a standard part of our carpet cleaning process.
We use industrial-quality carpet cleaners to carry out our carpet shampooing. We will remove furniture as required and carry out any pre-treatment to heavily soiled areas. Then we will shampoo your carpets, restoring them to their former glory and leaving them smelling fresh. Once complete we extract as much liquid as possible in order to significantly reduce drying times. Contact us today to arrange carpet cleaning for your home or business.
The Selclene Southeast cleaning team can also assist with rug cleaning and shampooing. Our rug cleaning process includes vacuuming the rug to remove loose matter and applying a spot-treatment to address any stubborn staining. Then we will shampoo your rug and carry out any sanitisation as required. So, get in touch to restore your rugs to a pristine condition. Furthermore, we can also clean curtains, bedding, linens and other fabrics for both domestic residences and for commercial cleaning contracts.
In addition to carpet and rug cleaning we also provide upholstery cleaning for chairs, sofas and other soft furnishings. We can shampoo, steam, polish or carry out stain removal on any upholstered furniture, including leather upholstery, which is ideal for busy homes with pets and children.
Commercial Carpet Cleaning
As well as household carpet cleaning for domestic customers we also have a range of commercial contract cleaning services available. This includes commercial carpet cleaning for businesses. We look to provide our customers with a simple and hassle-free service, therefore we can carry out carpet cleaning outside of business hours. Simply contact us directly to arrange keyholding services and routine carpet cleaning for your company.
Contact Selclene Southeast
You can trust in Selclene Southeast to provide carpet cleaning in South East London. Customer satisfaction is our top priority. So, you can count on us for clean and fresh smelling carpets every time. Call today to book one-off carpet cleaning or a regular visit.