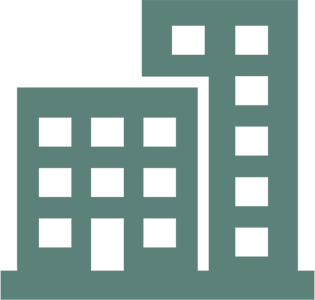 Commercial Cleaners South East London
If you require a reliable cleaning company for commercial cleaners in South East London, then look no further. Selclene Southeast can provide end of tenancy cleaning, business premises cleaning, deep cleaning and much more. We can visit as often as you need. Furthermore, you can also tailor our packages to include only the services you require. We offer everything from window cleaning and carpet cleaning through to disinfecting and sanitising. Our prices are very competitive, and our high standards are unmatched. With over two decades of industry experience, Selclene Southeast guarantee an exceptional service every time. So, for friendly, reliable and professional cleaning at great prices, get in touch.
From commercial kitchens and other eateries through to schools and offices, we can conduct comprehensive business cleaning for your premises. Our talented workforce consists of general cleaners, handymen and women, carpet cleaners, window cleaners and clearance specialists for a one-stop-shop service. Some of the many businesses we can work with include:
Disinfecting And Sanitisation
Never has the regular disinfecting and sanitisation of shared spaces been more important. Keeping your business free from viruses and bacteria is vital for ensuring the health and safety of you, your staff and your customers. Hence, call Selclene Southeast, who can take care of all of this on your behalf. We offer professional, hygienic and thorough sanitising services at affordable prices, including disinfecting door handles, desktops, kitchens and other high traffic areas for your safety.
With public hygiene being such a hot topic today it is important to be mindful of shared spaces and the hazards they pose. For example, shared spaces may include flat stairways, common rooms, public halls and meeting spaces, shared houses, student accommodation, care homes and residential homes. As a result of having so many different users, it is important to implement a regular cleaning routine. That is where Selclene Southeast can help, with affordable cleaning packages to suit all your high traffic communal areas.
Not only can we deep clean your home but we also provide commercial deep cleaning services too. All of our deep clean services can be carried out to the same exacting standards at your place of business. Furthermore, deep cleaning also includes end of tenancy cleaning and cleaning up after building work or a recent shop refurbishment or refit. We can carry out a one-off deep clean or we can incorporate deep cleaning services into any of our contract cleaning packages. Get in touch today to discuss your requirements with a friendly member of the team.
Get in touch for contract cleaning for your business today. Our team will be on hand routinely to deliver consistent and reliable cleaning. Thus, ensuring your business premises are kept looking pristine and professional. Not to mention, by enlisting the help of our cleaning specialists, you are also ensuring the best standards of cleanliness and safety for your employees and visitors alike. So, call today to discuss your regular cleaning requirements and get a no-obligation quotation.
Keeping your offices clean is highly important, particularly as desktops, handles, keyboards and other equipment is handled frequently. Furthermore, offices often have shared facilities including kitchens, restrooms and common spaces that can become contaminated and spread germs throughout the team. Regular office cleaning will help keep staff and customers fit and well, reduce absences due to illness and thus increase productivity. So, contact Selclene Southeast for flexible office cleaning that doesn't interfere with your operating hours. We can clean, disinfect and sanitise small private offices through to medium-size shared commercial units, so get in touch for more information about our services.
Commercial Window Cleaners
We have commercial window cleaners on call that can keep your windows crystal clear. From car showrooms to hotels, clean windows can showcase your products and enhance your professional appearance. Not to mention, we can even clean high rise windows!
Contact Selclene Southeast
Contact the team at Selclene Southeast to book commercial cleaners in South East London. We offer contract cleaning in Hither Green, Blackheath, East Dulwich, Forest Hill, Lee, Beckenham, Sydenham and all surrounding Boroughs. So, call us today for a free no-obligation quotation and to find out how we can help keep your commercial premises clean and tidy.